I hardly knew him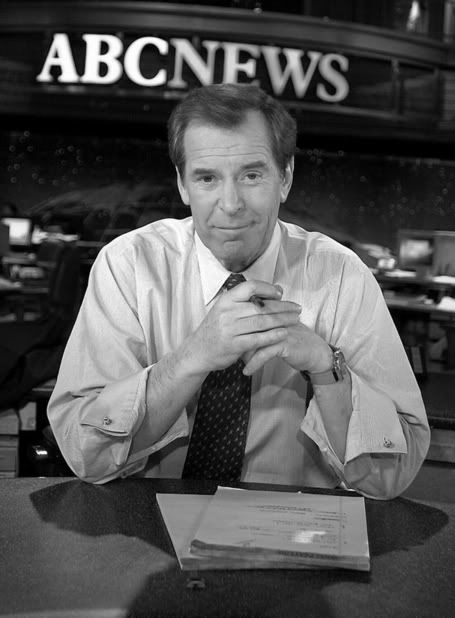 Peter Jennings 1938-2005
I normally don't get worked up over the death of a T.V. personality. And I should say nor am I now grieving. However I can't help but to recall a time I had the chance to met Peter Jennings. It was in the fall of 04 here Council Bluffs when I was working for the Dean campaign. I heard from word of mouth that That Peter Jennings was going to be reporting the ABC Nightly News live from the park in the center of town not far from the Dean headquarters. I went down to the crowed park holding a ten foot Dean sign.
I remember it so vividly I could hear him report the nightly news from my vantage point. Which he did with the skill of a veteran newsman. When he was done he stood there and talked with the people. Normal people. He walked past me, I was still holding my huge sign. I held out my hand, he smiled and said "good luck." To tell you the truth we could have used it in Iowa that year.
I will always remember him as a man of high class and integrity who never picked a side and always took a second chance on the small stories. Goodnight Peter.