Scam Artists move in on Southern California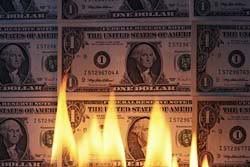 It's a given really, something bad happens and someone with even worse intentions will try to profit from that bad situation. It happened in Katrina, The Tsunami and 9/11. Therefore, it is even more prudent that you make sure this does not happen again.
If you feel the need to donate to the stricken areas of southern California then I encourage you go visit
charitynavigator.org
it lists all fitting charity's that are helping in the relief effort in Southern California. Moreover all charities
Listed are financially sound and use more of your money to help in relief effort and not in the pocket of their CEO's.
I really do not know how these people sleep at night, I really don't! However, you can do everything in your power to put them out of business.