TheEmptyChamber Silver Mic Prize: Dover, PA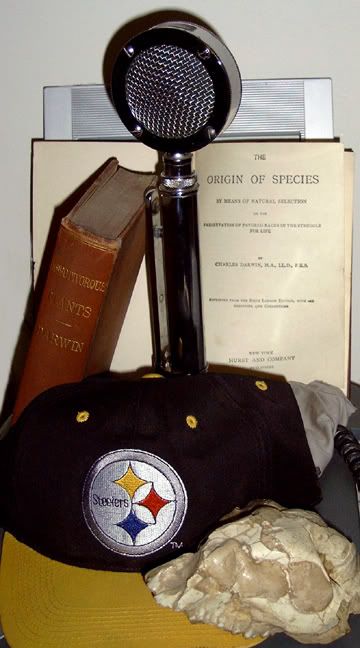 As editor TheEmptyChamber I hereby award the citizens of Dover, PA TheEmptyChamber Silver Mic prize for free thinking in a county wearing blinders. As you know the citizens of Dover this week ousted eight of the nine school board members who decided to use text books with the shaky statement of Intelligent Design.
It took some thinking, hard thinking. I know for a fact that there was a time that even I was seared to think of the subject in fear of a reaction from an angry God. That was when I realized that both the theory of evolution and the Bible are completely compatible. So thanks for putting your souls on the line. It was a brave thing you did and I really mean it.
And I don't want to forget the candidates: Bernadette Reinking, Terry Emig, Bryan Rehm, Herbert "Rob" McIlvaine, Judy McIlvaine, Larry Gurreri, Patricia Dapp and Phil Herman. Great job! I whish every town had the courage to vote in responsible leaders in education. For more information on any of the new Dover school board member's go to Dovercares.org; link at the bottom o the post.
www.dovercares.org