Oscars at The Bat Farm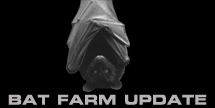 They're Here and They're
...
Queer...
Crash
It's not a common activity here at the Bat Farm, nor is it something I plan my day around. But this year for the first time in a long time I really enjoyed the Oscars.
The onetime two-line hack Jon Stewart took the Oscars to a brand new height, which for the first time took no prisoners. The baby-toned monologs fit for the whole family were scrapped and traded for the likes of late night T.V.
I'm sure that there was no doubt about the winners this year. Philip Seymour Hoffman pulled away with best actor, for which he played elegantly, probably his best role of his life, his being the most humble of all the acceptance speeches. Reese Witherspoon's acceptance speech on the other hand, at least in my judgment was a flipping sacrilege.
There were other uncomfortable moments Dolly Parton made me hide in the bathroom for fifteen minutes, similar to when an "Asshole Aunt" comes to visit.
It was just after ten when Jack Nicholson, a person which sexual identity has never been in doubt took to the stage to present the last Oscar, for best picture. I couldn't help to think of his role of the gay bashing neighbor in As Good As it Gets. Thinking he may say something like "Ok you pansies, calm down, calm down."
And the Oscar goes to……..Crash.
You could feel a preverbal gasp throughout America's liberal and bohemian communities. But unlike other years, the awards were not dominated by one film, which is something we need more of in the coming years.